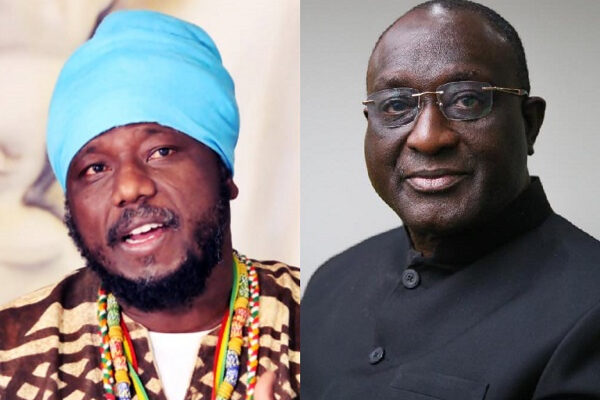 Ghanaian musician and radio personality, Blakk Rasta has cast doubt over the potential of independent candidate, Alan Kwadwo Kyerematen being able to manage the affairs of the country and ameliorate the plight of the people.
According to him, Alan Kyerematen is more dangerous than the current Nana Addo Dankwa Akufo-Addo and Dr. Mahamudu Bawumia's government and will worsen the plight of Ghanaians if he is elected president of the country.
Speaking on the UrblanBlend show on 3FM which GhanaWeb monitored, Blakk Rasta described Alan Kyerematen as a joker and a corrupt person who cannot save the country from the economic mess and hardship.
This is 'Aduru mi so' kind of politricks, read between the lines, brethren. This guy is terrible than Mustapha Hamid, terrible than Oppong Nkrumah, and more terrible than Nana Akufo-Addo and Dr. Bawumia combined," he said.
The controversial radio personality indicated that Alan Kyerematen has nothing new to offer to Ghanaians and he is on the same level as President
Nana Akufo-Addo in terms of competency.
"If you joke with this guy [Alan Kyermaten], my brother, my sister, he's going to return us to the doldrums. No wonder all Ghanaians do not even take him seriously, Alan Kyerematen says he has a movement called what?
"Movement for what? Movement for change. What change? In fact, left to people like Alan Kyerematen, I don't wish to ever grow old. Left to people like Nana Akufo-Addo, and Alan Kyerematen I never wish to grow old," said Blakk Rasta.
The comments come after Alan Kyerematen resigned from the New Patriotic Party to contest the 2024 presidential election as an independent candidate, accusing the NPP of unfair treatment.
Source: Ghanaweb
About The Author